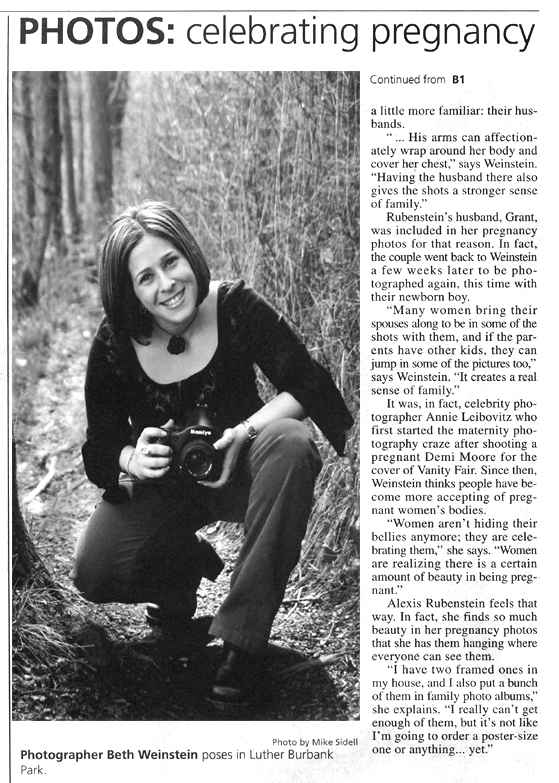 - Mercer Island Reporter

It is a gorgeous Saturday afternoon, and I have to run out, but before I do, I have to write you a few words. I picked up your card at my lab, while dropping off my negatives. Got on your site today. I am very impressed! So refreshing, so thoughtful, so youthful, and full of feelings. Your work shows your skill, shows what you know, shows that you are alert to beauty when it appears in front of you. Times are strange these days, so maybe seeing such a sensitive work touched me deeply. Please just take my words as another compliment towards what you capture. Great work, just wanted to tell you.
- Anita N.
Pam and I just looked at your website. It's amazing! You are so talented at Photography. At work, I sit next to Greg, our full time photographer, and he was amazed as well. He said he's met his match.
- Autumn M.
Not only are you an exceptionally skilled photographer (my family can't stop ordering prints), but you are also an extremely warm person. I've been to many other photographers, and none of them compared to the kind of comfort and quality I got with you. You really go beyond making photography a professional experience. You make it a personal one.
- Ryan S.
I just wanted to thank you for our pregnancy shoot Saturday. Grant and I both really enjoyed ourselves, and we thought you were amazing. He said you were very cool and funny and really enjoyed meeting you. He said that the whole experience meant a lot to him and made it all seem very real. I really enjoyed spending the afternoon chatting with you. Thanks for taking so much time on our pictures. We cannot wait to see them.
- Alexis R.
Thank you so much for helping me in making Josh's 30th quite memorable. He just about fell over when he saw the pictures, and loved the photo calendar. You do amazing work, and I really appreciate you making me feel at ease in your studio. I'm truly grateful! I will be calling you in early spring to do my belly photos.
- Cecilia B.
This is a very heartfelt thank you for the incredible gift of your time and talent over the holidays taking pictures of our family. They are so spectacular and have blessed not only the three of us, but countless other family and friends. Hope to work with you again soon.
- Teresa A.
You probably won't remember us (Sam and Amy P.), but you took our pregnancy photos about two years ago in your home. We absolutely love the photos! In fact, I toted the pictures everywhere with me for months, showing them off. There is a lot to be said about a good photographer. I have never taken a good picture until you...ever! I would very much like to have you take some pictures again, this time of my son and me, as a surprise for daddy.
- Amy P.